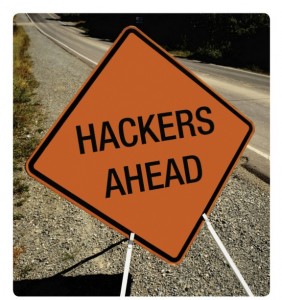 Turkish hackers are infamous (try a simple Google news search), Russia is regarded as cyber-criminal haven, and Azerbaijan and Armenia are known for mutual cyber-attacks (what one might call 'nagorno cyber attacks'). Web surfers in all these four countries lose at the end. According to SPAMfighter, "Internet security company AVG Technologies has revealed that web surfers in Russia, Turkey, Azerbaijan and Armenia are most likely to face risks while online."
One argument is that internet vulnerability ultimately means stronger security – the more you are attacked, the better protection you seek.
But is this a reasonable price for the people of Armenia and Azerbaijan, technically at war over Nagorno-Karabakh and clearly responsibly, in part, for the risks in both countries, to pay?
With quality of life so low in both countries, Internet shouldn't become a burden for users. "Information wars" are fine since they have potential for dialogue, but cyber wars, how should I say it, suck. Especially if, like me, you are not the best when it comes to protecting your computer from viruses.
Time for cyber dialogue.
One Response to "The Cost of Cyber-Nationalism"
Sam Hardy on 01 Sep 2010 at 1:22 pm #

I agree with you about Turkish hackers; but that Google News search only shows me 7 results. I think the 115,000 results of a general search for "Turkish hackers" are more representative.
Leave a Reply
You must be logged in to post a comment.