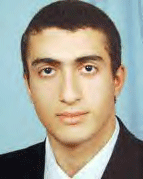 A May 13, 2009 Associated Press wire, carried by hundreds of newspapers around the world, reads:
Police say an Armenian teenager was killed after a dispute on a popular social networking Web site.

Interior Ministry spokesman Sayat Shirinian said Wednesday that 17-year-old Tigran Tadevosian died in a hospital shortly after being assaulted by four teenagers on April 26.

He said Tadevosian was attacked after he insulted a young woman in a chat room on Odnoklassniki.ru, a widely popular Russian version of Facebook.

Police have arrested one suspect in the attack in the western city of Gyumri.

Odnoklassniki.ru claims to have more than 35 million users in Russia and other former Soviet republics.
Tert.am, writing in Armenian, says it has received a letter from the dead teenager's family who say that the "insult" was "gna qo…" ("go your…") which, if said entirely, could be "go you, motherf***er" or "f**k off." According to a user of an Armenian forum, though, the teenager only said "gna Q" – intending to say "go" and add a smile, but got a Q instead.
Hetq, the Investigative Jouralists of Armenia, details the killing with some shocking information. Apparently, Tigran died 12 days after the beating. The day of the beating, his mother went to the police station to get Tigran (who, despite horrible health conditions), had only been treated by a nurse.
At the station, his mother was forced to write a statement that Tigran had "fallen." While unaware of the real details, the mother wanted to get her son home as soon as possible. On the way to their home, Tigran told his mother that he had been beaten by four men. When four young men (Sergei, Samvel, Valerik and Edgar) attacked him, Edgar recalled, he tried to escape. The four men, nonetheless, got on the taxi and followed Tigran.
Finding out the truth, Tigran's relatives took him to the hospital where he lived on for 10 days. There, he was visited by the assailants' seven relatives leaving with him several hundreds of dollars worth money.
After that, police officers showed up at the hospital – they wanted Tigran's mother to change the initial statement by saying that she had not picked up her son from the police station but from the street.
For the second time, Tigran's traumatized mother was forced to write another false testimony. This time, the statement had already been written by the police – she only had to sign it.
After Tigran died in the hospital, according to Hetq's information, only one assailant Samvel, had been questioned by the police.
Samvel is the boyfriend of Lida Yedigaryan, the young woman who had her four male friends "avenge" Tigran's Odnoklassniki message.
This tragic story speaks to many problems in Armenia: a culture of violence, uneven relationship between men and women (where the latter often seek "protection" from other men), and a failed police system.
It would be unjust to use this story to generalize Armenia, but there is a pattern of violence in the society whether starting online or in real life. Several years ago, for instance, an acquaintance at the time from Gyumri (the city where Tigran was killed) told me about his friends' online "heroism:" straight men, posing as gay, would find online hookups, make a date with the real gay guy, show up with a gang and assault him. In Armenian chat rooms, men start "fighting" or "defending" a girl and then meet up for fights.
6 Responses to "Armenia: Odnoklassniki Killing"
Leave a Reply
You must be logged in to post a comment.