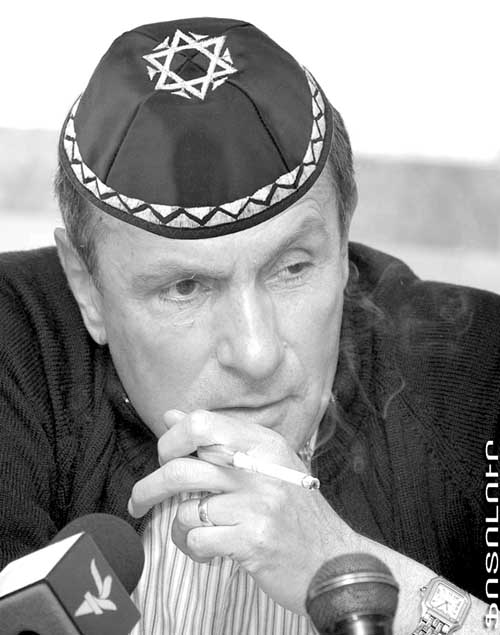 When, on March 1, 2008, a high school friend from Yerevan woke me up with text messages urging me to update Blogian, I asked him why he was involved in the opposition movement. His answer was that Robert Kocharyan (the president at the time who was going to be replaced by Serzh Sargsyan) was a Turk! My friend's reference was to Kocharyan's and Sargsyan's origin in Nagorno-Karabakh, an Armenian enclave in Turkic Azerbaijan that sustained its independence through a bloody war in the 1990s. Ironically, my friend's father also hails from Karabakh.
Days after ten people died on the streets, I asked my friend again why he was supporting Levon Ter-Petrosyan (Armenia's first president and the current leader of the opposition). His answer was that he was fighting for freedom of speech.
While there is a sense of working for justice among people on either aisle of Armenia's post-election conflict (pro-government people arguing for stability and opposition people arguing for more democracy), there has been an awful hatred in both sides. That hatred, unfortunately, doesn't only show the division but implies prejudices in Armenia's society – hating Turks, anti-Semitism, sexism and other kind of biases.
This morning, for instance, I received a fake photo (posted above) of Armenia's first president Levon Ter-Petrosyan with a kippah with the Star of David on his hand. Ironically, I didn't receive the photo from a teenager but from a self-perceived intellectual from Iran's Armenian community (and a reader of this blog). While Levon Ter-Petrosyan's wife is Jewish, attacks against the opposition have often used anti-Semitic remarks.
More ironically, a self-declared anarchist website, which loudly supports the opposition, also has fake photos depicting Armenia's government not as Turks, despite the popular sentiment among opposition radicals, but as Nazis.
And Levon Ter-Petrosyan's official blog posts an image by Ara Aslanyan that depicts Armenia's current president Serzh Sargsyan's chest as a vagina (suggesting that the president is a "pussy"). This is after the opposition's strategy to use women in their protests.
Until Armenia's society condemns this kind of racism and sexism, their work for justice is not going to prevail.
6 Responses to "Armenia: Nasty Politics"
Leave a Reply
You must be logged in to post a comment.