Some of the Turkish media, including the nationalist Sabah and Hurriyet, have criticized yesterday's celebration of the 90th anniversary of the Turkish "liberation" of the Armenian city of Erzurum. (An important part of Armenia's historic homeland until the 1915 Genocide, there is not a single Armenian left in the city.)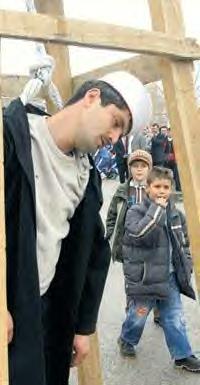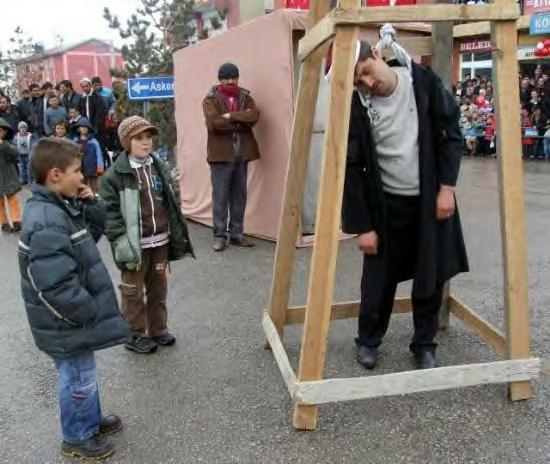 The main part of the celebration includes a play in which drunken 'Armenian bandits' fire at a mosque, kill the Muslim leader and massacre women and children. Then, the Turkish army rescues the city and hangs the Armenians.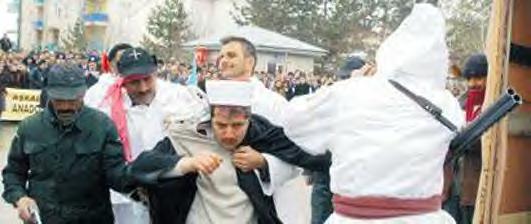 "Another important problem in these performances is casting. Nobody wants to be Armenian," writes a Turkish acquaintance who shared the news in a mass e-mail.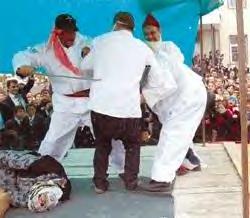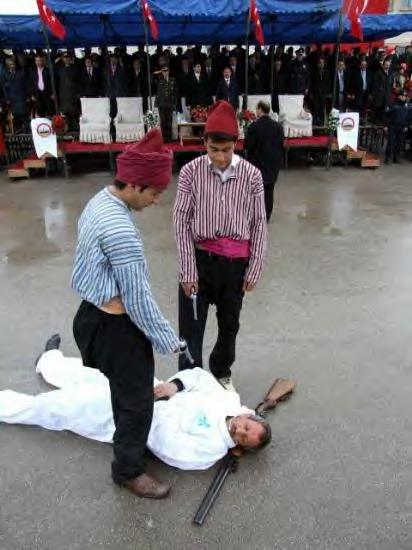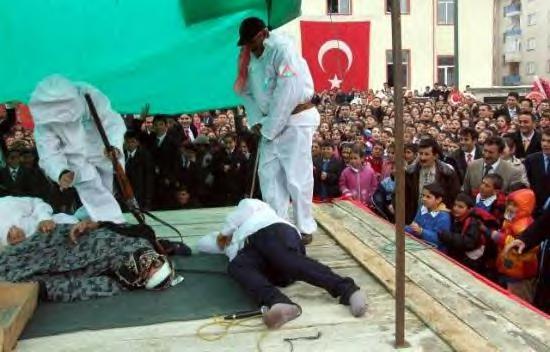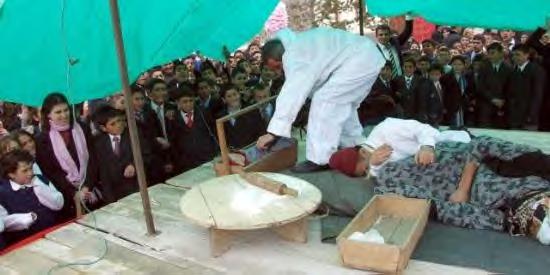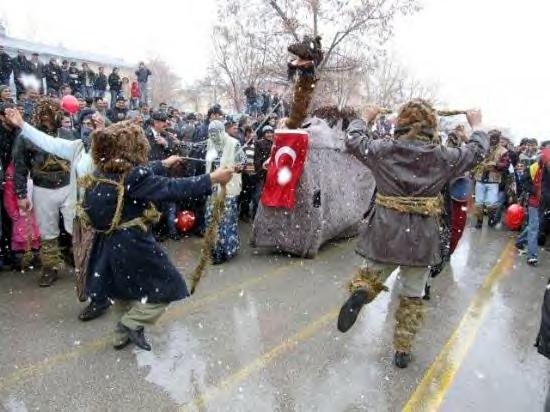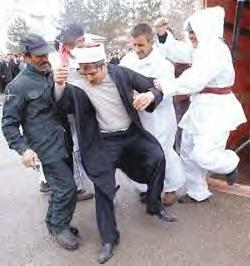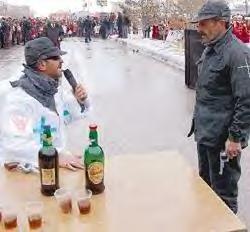 3 Responses to "Armenians Hanged in Turkish Ceremony"
nazarian on 04 Mar 2008 at 7:34 pm #

Wow. Erzrum is a hotbed of Turkish nationalism but this is a little over the top even for them.

tdilaver on 08 Mar 2008 at 2:51 am #

I know that celebrity.. 😀 actually it is a funny ametour one.. maden by the civils at Erzurum who celebrities to save their lifes from armenian bandits.. 😀
and It makes me suprise how your diaspora follow the things in Turkey and inform you with changing everything.. 😀

"armenians hanged in turkish ceremony" haha.. 😀 look at the pictures.. there is an İmam hanging on the picture.. and they are showing the crimes which armenians did to Erzurum civilians.. and after that Turkish army comes and save the civilians..

white clothed mans and the people who wears "cross" symbolize the armenians at that show.. 😀 the man who wears imam cloths symbolize the Turkish imam ofcourse.. and at that ceremony only that imam was hanged.. 😀

These headline is just a lie

sane turk on 19 May 2010 at 11:31 pm #

keep embarrassing our country in front of the entire civilized world. Armo diaspora does not have to bad mouth erzerum…they do such a good job making themselves look insane by themselves.
Leave a Reply
You must be logged in to post a comment.