According to the Blog Readability Test the reading level of Blogian is genius. So, congratulations, if you are an avid reader of this blog. 
And, now on, you can attach the following statement to all of your outgoing e-mails: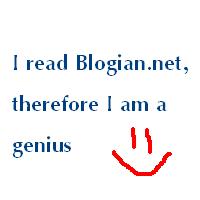 Leave a Reply
You must be logged in to post a comment.