"The Armenian Problem is solved," a statement attributed to Ottoman Turkey's most powerful leader during World War I, is the title of a new Turkish book – released this week – written by a pioneer historian who has been openly writing about the Armenian Genocide.  As of now, the book has received no reviews in the Turkish media.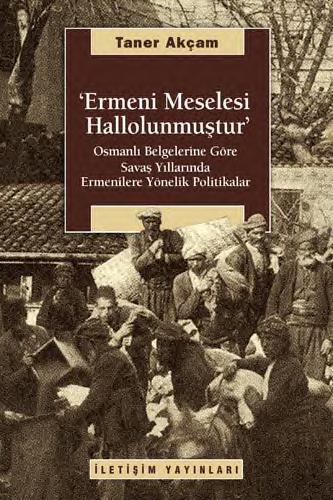 According to a Turkish website, historian Taner Akcam's new book on the Armenian Genocide  – a taboo subject in Turkey – is based on documents available in the Ottoman archives.  One of these documents is a telegraph by Talaat Pasha, the architect of the Armenian Genocide, where the bloody leader states "Ermeni meselesi hallolunmuştur" meaning "The Armenian problem is solved."
Taner Akcam, a native of Turkey who currently teaches at the University of Minnesota, recently told a Minnesota publication that his upcoming book would demonstrate "[t]he genocidal intent… based only on Ottoman documents."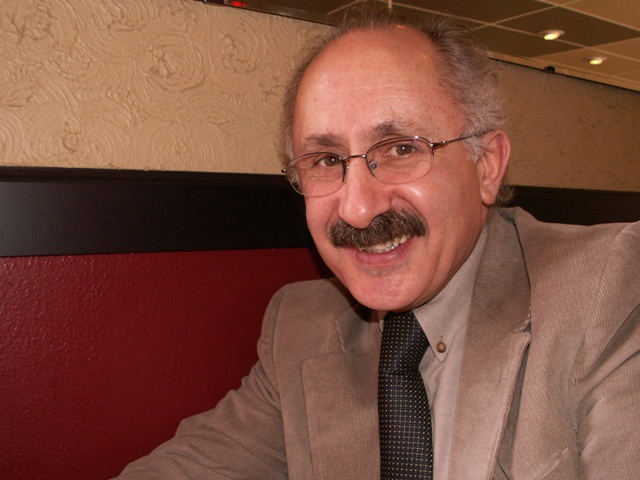 Image: Taner Akcam
And before the book even came out, several ultra-nationalist Turks commented angrily on our December 20, 2007 post linking to the interview with Minnesota Law & Politics.  The comments came after letters were circulated in nationalist Turkish groups, one of them available here, informing of our post and discussing strategies on how to react against Akcam's upcoming book.
In addition to the regular accusations of "treason and terrorism," some ultra-nationalist Turks even added reviews of the upcoming book without knowing the title:
Iclal Atay, for instance, (who is the Chief of Bureaue of Release Prevention of Radiaton Protection Programs with the New Jersey state government) commented that "This fictional book is absurd:"
This book is nothing but fiction. Someone who does not use all the historical original factual documents cannot call themselves a historian. It is obvious that Mr. Akcam wrote this book to perpetuate the lies of some Armenians distorting the facts that are: " the Armenian-Ottoman citizens of the Ottoman empire committed treason, and fought against their own country, and committed unspeakable acts which led to their relocation." Their treason caused the death of many Ottoman citizens Armenian and non-Armenian alike. Even without investigating the historical documents, the mere knowledge that during the referenced time frame the Ottomans were involved in World War I at all of their borders, anyone with common sense can figure out that they could not afford to start an internal conflict with their own citizens.
What's troubling about Dr. Atay's post is not his stupidity of calling an academic book "fiction" before reading it but the fact that he is using taxpayer money of the people of New Jersey – state equipment and state salary – to engage in online ultra-nationalist Turkish campaigns.  The IP address Dr. Atay left his comment from, according to ARIN WHOIS Database, is  that of New Jersey's Department of Transportation:  
OrgName:    New Jersey Department of Transportation
OrgID:      NJDT
Address:    1 Schwartzkopf Drive
City:       West Trenton
StateProv:  NJ
PostalCode: 08625-0113
Country:    US

NetRange:   160.93.0.0 – 160.93.255.255
CIDR:       160.93.0.0/16
NetName:    NJDOT
NetHandle:  NET-160-93-0-0-1
Parent:     NET-160-0-0-0-0
NetType:    Direct Assignment
NameServer: NS1.STATE.NJ.US
NameServer: NS2.STATE.NJ.US
Comment:   
RegDate:    1992-05-01
Updated:    2001-10-23

RTechHandle: SJO1-ARIN
RTechName:   Orzol, Stephan, J.
RTechPhone:  +1-609-530-6552
RTechEmail:  [email protected]
Now how Dr. Atay is going to deny that he has used taxpayer money of New Jersey residents to engage in online Turkish campaigns is his business, but my business is not to accuse all Turks of denial.
In fact, there was one Turkish user who left a comment asking his compatriots to stop the hatred:
Dogru Yol on 31 Dec 2007 at 11:04 pm #

My fellow Turks,

Do you not realize that the pure aggressiveness of your hatred as witnessed in the above comments is itself offering additional support that we Turks can and did murder up to if not more than a 1 million Christians ?

We must stop acting dishonorably with historical facts. Stop being the dupes of state propaganda. Research the facts, hold your political leaders accountable (if you are able).

It's time for us and our government to do the right thing : to acknowledge the truth. Anything else is "sherefsizlik" my friends.

Saygilarimi sunarim,
DY
And although Turks like Dogru Yol are not too many, it is encouraging that Taner Akcam's entire book was worked on by Turkish individuals like Kerem Ünüvar, Remzi Abbas, Suat Aysu, Ümit Kıvanç, Hüsnü Abbas, Şahin Eyilmez, Hasan Deniz, Mat Yapım and Sena Ofset.
The English version of "The Armenian Problem is Solved," our sources say, won't be coming out for another year or so.
2 Responses to "Akcam's New Book on Genocide Published in Turkey"
Nikephoros on 14 Jan 2008 at 8:37 am #

Shocking comments from a bunch of incompetent followers of resmi tarih (official history) on that commentary you linked to.

Reading the following may provide a context on why Turks behave as they do:

————————————————————-

The Myth of the Military-Nation
Sabiha Gökçen, one of Ataturk's adopted daughters, participated in the Dersim Operation in 1937 and became the first woman combat pilot in the world. In her memoirs, she writes about Ataturk's response to her success in the operation upon her return to Ankara: "I am proud ol you. Gökçen! And not just me, the whole Turkish nation that has been following this incident very closely is proud of you. … We are a military-nation. From ages seven to seventy, women and men alike, we have been created as soldiers." (Gökçen 1996. 125-126)

Halil Inalcik. a highly-respected historian of the Ottoman Empire and Turkey, wrote an article in 1964. titled "Osmanlı Devrinde Türk Ordusu" (The Turkish Military in the Ottoman Period) where he argued that "the Turkish nation has conserved its military-nation characteristic from the beginning of history till today" and that Turks are used to living as hakim (dominant) and efendi (master). İnalcık 1964. 56. This arriclc appeared in the journal Türk Kültürü (Turkish Culture) and was re-printed in the same journal in 1972 and in 1994.

In 1937, Hasan-Ali Yücel, a parliamentarian and educator who later served as the Minister of Education for eight years (1938-1946) collected some of his writings in a volume where he recited the following story: When a general of the Turkish Army told him, partly joking, that he would not let anyone who is not a soldier kiss his hand. Yücel felt offended: "Is there a Turk who is not a soldier? I am a soldier, too, my dear Pasha." (Yücel 1998, 39)

As the utterances of Turkey's legendary leader, most famous historian, and the most celebrated (and remembered) Minister of Education make clear, the idea that the Turkish nation is a military-nation (ordu-millett or asker-ulus)1 is one of the foundational myths of Turkish nationalism. The popular saying. "Her Türk asker doğar" (every Turk is born a soldier) is repeated in daily conversations, school textbooks, the speeches of public officials and intellectuals, and is used as a drill slogan during military service. Its legitimacy goes without saying. In this chapter, my aim is to attempt a genealogy of the term military-nation and discuss the making of the myth that "the Turkish nation is a military-nation."

Altinay, Ayse Gul. Myth Of The Military Nation (Palgrave, 2004; 1st Edition) p. 13.

Michael on 05 Mar 2008 at 8:05 am #

The Genocide denialists may be grouped based on the nature of their denial:
1. Politicians. Don't ask what they really think – it doesn't matter. Truth means nothing. The only important thing is their political cause. An example would be the Turkish politicians who go hand by hand with their Israeli comrades and their U.S. allies such as ADL and AJC. These people cannot be reasoned with since they are dishonest individuals with no pride, no dignity, no shame.
2. Brain-washed. Very difficult clinical case. Cannot be dealt with – often, because they don't want to leave their dark caves.
3. Uneducated people. There is still hope with this group.
4. Educated, sophisticated casuistic demagogic SOBs who will deny everything – just for the sake of being different. This is a particularly dangerous breed of beast – they can be university professors, medical doctors, or even both at the same time – just take a look at this:
http://www.gopetition.com/online/17164.html
And – they have to be stopped.
Leave a Reply
You must be logged in to post a comment.